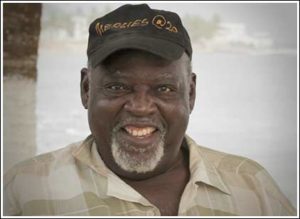 C.K. MANN is perhaps the most revered musician in Ghana. He rose to fame as the band leader of the CAROUSEL 7, writing and recording a string of hits from the 60s onwards. Adept at all styles of guitar Highlife, he is best known for the Osode rhythm, earning him the name
"The Osode King".
A huge celebrity in his homeland, it is strange that he had to wait until his 70s before getting major international recognition. Once Hippo Records chose Okuan Tsentsen Awar to open their outrageous Ghana Funk compilation, it didn't take long before his whole 1975 Funky Highlife album was reissued on the Mr. Bongo label in 2012.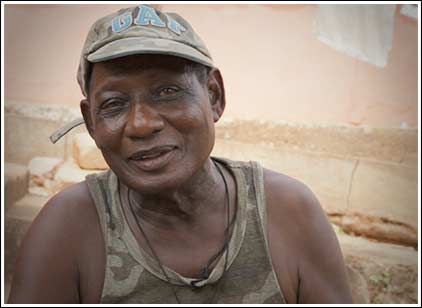 EBO TAYLOR has to be the biggest success story to emerge from the post-millennial surge of global interest in Highlife and Afrobeat.  Since teaming up with Berlin's Afrobeat Academy in 2008, he has been touring the world playing to packed crowds, and has released entirely new material on Strut Records including the acclaimed album Love and Death.
He started out back in the 50s playing traditional brass band Highlife in Ghana with the STARGAZERS and the BROADWAY DANCE BAND, before moving to London. A composer, musician, arranger and producer, he has collaborated with Fela Kuti, Pat Thomas and C.K. Mann.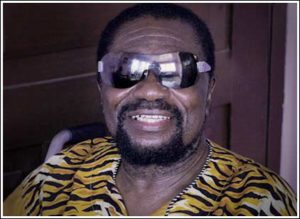 TEDDY OSEI is a legend of African popular music. He and his late brother Mac Tontoh were the nucleus of OSIBISA, Ghana's most successful musical export. A collective of ex-pat West African and Caribbean musicians, their colourful brand of Afro-fusion "body music" crossed over in a big way with worldwide hits including Sunshine Day and Fire. Like Ebo Taylor, Teddy Osei was brought up on traditional Highlife, but left Ghana to pursue a musical career in London, and the rest is history.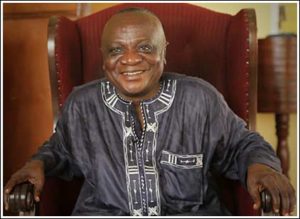 NANA AMPADU was a band leader at 19 years of age. THE AFRICAN BROTHERS group was formed in the concert party tradition. They started out with a residency at a hotel (this was not uncommon for emerging bands), and would go on to phenomenal success, releasing over 400 songs. Nana Ampadu was at the vanguard when it came to blending Highlife with other influences. He created "Afro-hili", a distinct concoction geared towards inciting dancefloor mayhem. It's as effective today as it was 40 years ago.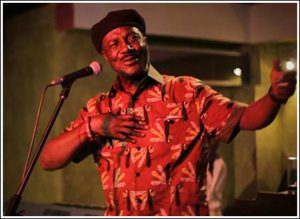 GYEDU-BLAY AMBOLLEY is another titan of the Ghanaian music scene who has been enjoying an unexpected second wind in recent years. His trademark Simigwa sound married traditional Highlife rhythms with his own vocal stylings (reminiscent of James Brown and early American rap which it pre-dates, hence Ambolley being credited with its invention…) His similarly titled 1975 album was reissued by Voodoo Funk in 2012 after its staple track Simgwa-Do caused a sensation when released on the seminal Ghana Soundz compilation by Soundway. The Ghana Funk Project with Hippo Records took things to another level by way of a European tour, which led to more high profile performances in the US.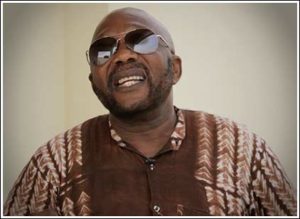 KOFI AYIVOR is Ghana's master drummer numero uno, and his career in music is staggering. He played for THE TEMPOS (under E.T. MENSAH, the King of Highlife) from the age of 19, then with the RED SPOTS. In 1963 he went on tour with three other Ghanaians as part of the Silvio Lamberti Afro Italian Orkestra, performing in Italy and Iraq. He spent time in London and Sweden (where he taught music and rhythm at the National Ballet School and played with visiting luminaries like Duke Ellington, Miles Davis and Sarah Vaughan). And in 1973, he joined OSIBISA to play conga. Kofi ended up settling in Amsterdam where he has taught at the Tropical Museum and where he released his Rhythmology album through Otrabanda Records in 2005.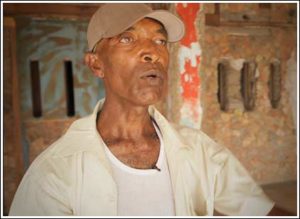 AMARTEY HEDZOLEH (aka Lash Laryea) played with THE PSYCHEDELIC ALIENS, whose name change ( from "The Magic Aliens") was down to the Hendrix effect — West Africa was hungry for American music, and the Aliens were part of a trend responding to psychedelic rock. 
All this came after Amartey founded the house band of the famous NAPOLEON CLUB (although by the time they hit fame with their Hedzoleh Soundz album collaboration with Hugh Massekela, Amartey had left the band from whom he adpoted his surname). In 2014 Amartey put out Kukurantumi on ChopTime, an album of previously unreleased material.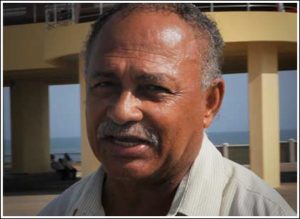 MALEK CRAYEM also played in the PSYCHEDELIC ALIENS, initially on drums and then on keyboards. Making the Black Stars documentary, no-one was more honest and insightful in interview than Malek Crayem. It was with great sadness that we learned of his death last year. The end credits of the film bear a dedication in his memory.
The Aliens were the most prominent local band to play at the famous Soul to Soul concert in Accra in 1971, the same year they released Psycho African Beat which was  reissued by US label Academy LPs in 2010,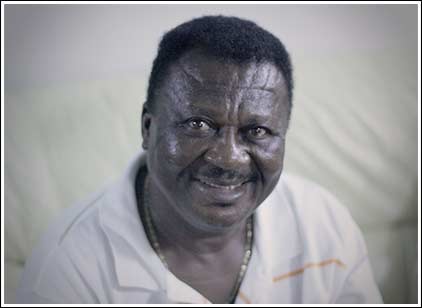 A.B. CRENTSIL is most famous for being the band leader of THE SWEET TALKS, the resident band of the Talk of the Town Hotel in Tema. He is acknowledged as one of the greatest Ghanaian singers of all time. The Sweet Talks have had two album reissues in the UK — Adam and Eve (Ashanti, 2000) and The Kusum Beat (Soundway, 2010).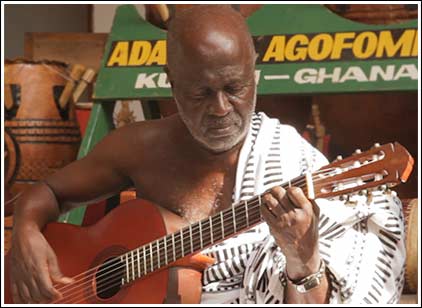 KOO NIMO is another of the elder statesmen of Ghanian music. His speciality is Palm Wine music, the earliest style of guitar Highlife born of the maritime trade. He sings folk songs in the native Twi language which call on traditional stories and parables
After achieving national fame with his ADDADAM AFOFOMMA group, Koo Nimo spent time in the U.S. and the U.K, not only performing and teaching music but also through his second career as a chemist. Since returning home to Kumasi, he continues to nurture young musical talent. A former president of the Musicians' Union, few have given as much to Ghanaian music. He is currently working on his memoirs. For more information visit his website at koonimo.org.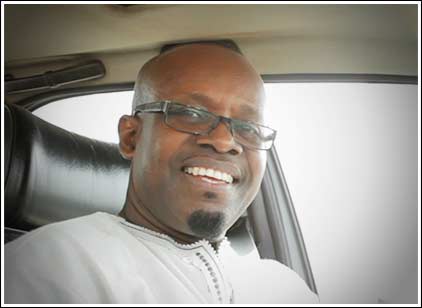 BESSA SIMONS got his big break playing keyboards for OSIBISA in the 80s. He went on to form his own group THE BESSA BAND who have recorded a number of hits in Ghana and have played all over the world. Having invested in his own studio, Bessa has helped develop a host of new talent in Ghana. He has served on board of the Musicians' Union, and as one of the country's most respected producers and artists, Bessa features as a judge on Ghanaian singer contest shows like MTN Hitmaker and Bands Alive.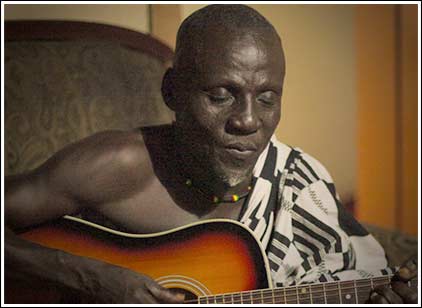 RALPH KARI-KARI learned his craft in the early 70s playing in THE NOBLE KINGS under the legendary K. GYASI . He is credited with inventing Sikyi Highlife by way of playing his bass guitar like a drum. Ralph  also played with THE SWEET TALKS and other bands before moving to Germany in 1984 to team up with George Darko. Returning to Ghana, he continued to work as a session musician, one of many who struggled when the industry fell into decline in the late 80s. Ralph featured on the recent album Pat Thomas & Kwashibu Area Band on Strut Records.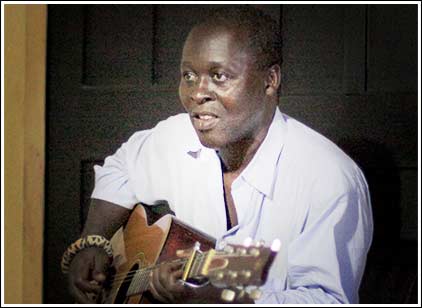 VICTOR TIEKU played guitar for a number of bands before meeting FELA KUTI in Ghana, and hitting the big time. He went to Nigeria to join the EGYPT 80, staying at the infamous Kalakuta Republic. He ended up settling in the U.S. after touring there with Fela, and made the shift into production. He returned to Ghana to set up Kampsite Studios which has helped launch the careers of many Ghanaian artists. Where the industry was lacking, Kampsite were the first to launch a publishing arm of their business. Victor divides his time between the U.S. and Ghana.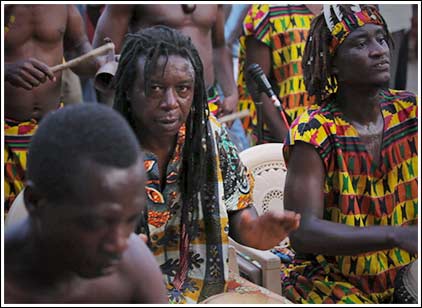 SAKRA AFRICAN ORCHESTRA are a contemporary band playing traditional African music. They were formed in the late 80s by drummer Nii Adjetey Adjei, spending time in Togo and Nigeria before returning to Ghana. They are all about the live experience, with multiple musicians and instruments, traditional dancing and colour. They also released an album in 2012 through ChopTime: Nofitelo (The Destroyer).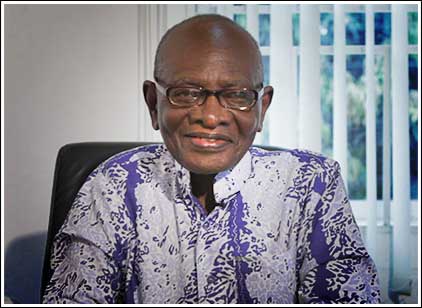 DICK ESSILFIE-BONDZIE founded the ESSIEBONS label in 1969 after running a successful record store in Accra which is still there to this day. Essiebons partnered with Polygram to set up the first record pressing plant in Accra, and Dick Essilfie-Bondzie was responsible for bringing through and recording many of the the artists featured in the film. Indeed, the Essiebons archives were the main source of a good deal of the content included on the compilations Ghana Soundz, Ghana Funk and Afrobeat Airways.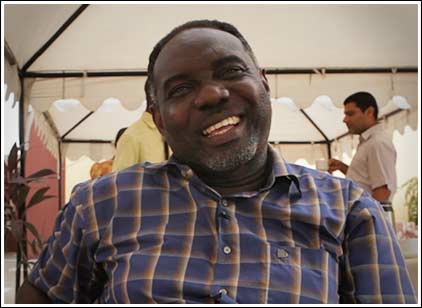 CARLOS SAKYI features in the film as a spokesperson for the interim Copyright Administration of Ghana, although he was and is a composer and musician in his own right who was prominent in the 80s before the near collapse of the music business in Ghana. The Musicians' Union has faced a long struggle to correct the failings of the industry and its copyright administration body has taken on different guises over these turbulent years. Carlos (like others before and after him) has laboured as the head of that body, tackling piracy and educating musicians about their rights.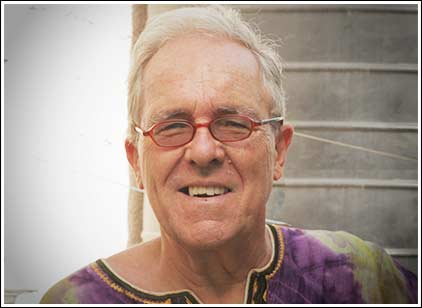 JOHN COLLINS is Professor of Music at the University of Ghana, and the country's leading authority on musical history. He has had numerous papers and articles published as well as seven books, including West African Pop Roots. Having been resident there since 1969, John has been heavily involved in the Ghanaian music scene as a musician (playing with a host of the biggest stars), as a policy-maker with the Musicians' Union, and as a researcher —he is the man behind the precious BAPMAF resource of archive material and information.
bapmaf.blogspot.co.uk/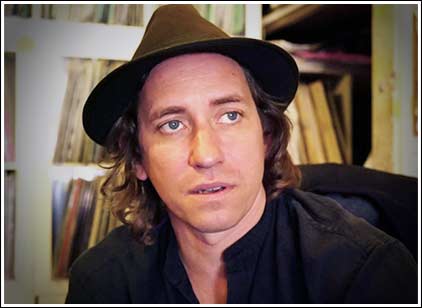 MILES CLERET founded SOUNDWAY RECORDS in London in 2002, coming back from Ghana with a suitcase of African 45s. A lifelong record collector, as a DJ he originally inclined towards Black American music. He was introduced to African music via Duncan Brooker (whose 2001 Afro-Rock compilation set a trend for DJs digging for records in West Africa). Along with Russ Dewsbury and Quinton Scott of STRUT RECORDS, and on the back of the deep funk scene, they allt helped fuel the resurgence of Afrobeat and Highlife. Ghana Soundz was Soundway's first release. A sequel followed in 2004,  and Soundway have reissued several compilations and  albums by Ghanaian artists, although their eclectic catalogue extends way beyond West Africa.
www.soundway.com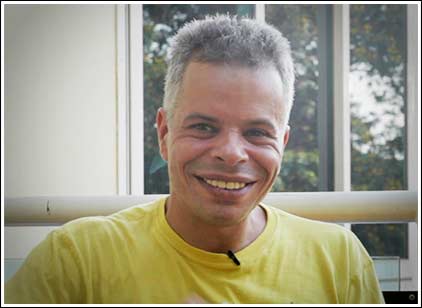 MARTIN VAN AALST was first drawn to African music by chance, when he heard Kofi Ayivor doing a solo street drumming performance in Amsterdam's Central Station. He enrolled in Kofi's drumming school, and he made the first of many trips to Ghana in 1995. Working with HIPPO RECORDS, Martin was able to pursue his passion, seeking out rare Afrobeat and Afro-fusion recordings. Hippo followed an Atongo Zimba album release with their Ghana Funk compilation in 2009.
Martin started his own label CHOPTIME MUSIC in 2012, releasing Nofitelo by Sakra African Orchestra and Kukurantumi by Amartey Hedzoleh in 2014.
www.hipporecords.nl/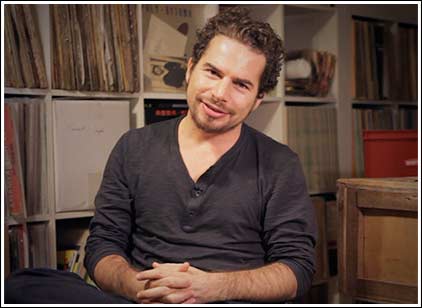 SAMY BEN REDJEB is a DJ and label owner who launched ANALOG AFRICA in Frankfurt in 2007 with the release of an LP by the Green Arrows which he had unearthed while visiting Zimbabwe. So began a love affair with Afro-Caribbean music which gave birth to numerous compilations and reissues of old music from Benin, Togo, Nigeria and Ghana, not to mention Analog Africa's South American catalogue… His 2010 Afrobeat Airways compilation and its sequel include music from some of the artists who feature in the film.
www.analogafrica.bandcamp.com